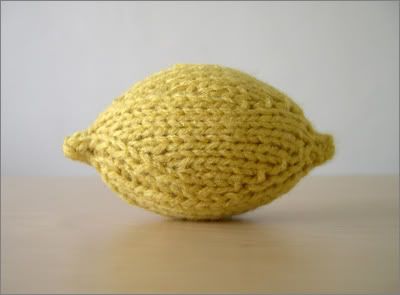 How puckerlicious is this?!
I like/love lemons, so I just had to knit this up when I saw the pattern at
Peachcake Knits & Eats Glutenfree
. I hadn't really noticed before, but lemons have quite the provocative shape.
I'm thinking I need to knit up other citrus fruits too.