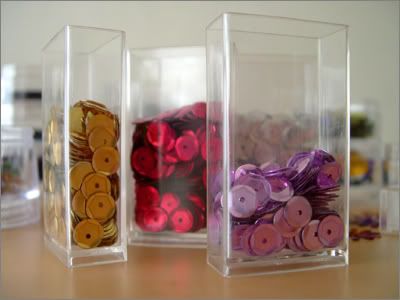 This really does calm and relax me. Just get a bag of assorted sequins and go about sorting them. The simple task helps me clear my mind and the colors, shininess and shapes of the sequins give me that "ooooo, preeetty" feeling.
I start a new job soon. New beginnings are always a hopeful time. A little bit scary, but mostly exciting.
Trying to finish up a couple of fun knitting projects before the new gig starts. Next, it's on to getting more Kitschmas Trees done, and then a couple of scarves and hats. It's a little difficult to think about cool-weather knitting when it's been so hot out.
More pictures at Flickr