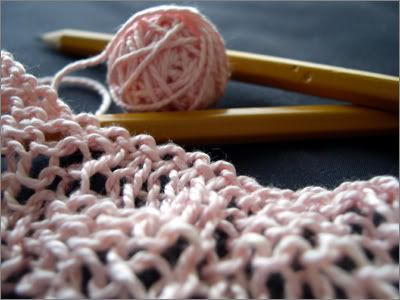 A question from Heidi about learning to knit made me think about how I first learned. I think I had seen some knitted project in a crafty LiveJournal community and decided I wanted to learn... right away. I found an online, written tutorial (no pictures or videos) that explained things in a way that made sense to me and took a pair of no. 2 pencils and some pearl cotton that were sitting on my desk and went at it. The pictures here show the result: my first attempt at knitting.
A big, big thank you to Harper for recommending
Juice Beauty
products. I have been using their SPF 30 Mineral Sheer Moisturizer for the past month and I am very impressed with it. I wear it under my powder foundation all day and my skin stays so soft and smooth. I've also noticed that my skin tone has evened out a bit too. I've been using their Green Apple SPF 20 Antioxidant Body Moisturizer and that works wonderfully too.
If you use multiple chat clients (Y!IM, AIM, etc.) and want to consolidate, I recommend
Digsby
. Digsby also handles email and social networking notifications. It's only available for Windows right now, but they are working on Linux and Mac versions. I have been using it for a couple of weeks and I like it so much more than Trillian. Please note that Digsby is still in beta, so if you aren't willing to put up with issues (such as RAM hogging) that go along with using a beta product, skip it.
Busy, busy. Need more sleep. I'm getting bags under my eyes.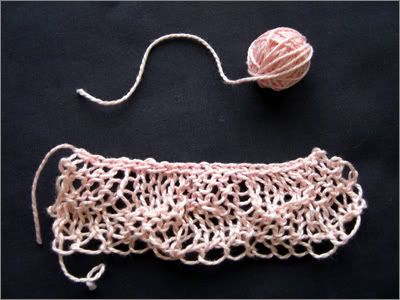 More pictures at Flickr