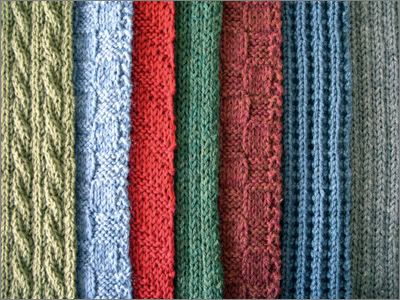 Decisions, decisions! I'm trying to figure out which of these scarves I should send for this year's
Red Scarf Project
.
For the past couple of years I've participated in the Red Scarf Project, which is run by the
Orphan Foundation of America
. The OFA is a wonderful organization that provides scholarships and support services to young men and women who have aged out of the foster care system and are making their way through college/university and trade school. Part of the way the OFA shows their support is by sending care packages to these students, and during the winter months, the OFA likes to include hand knit scarves made and donated by people like you and me.
If you'd like to participate in this year's RSP, click on the above link to find out more about it. There are some guidelines that they would like to be followed, and they will only accept scarf donations this year from September 1 through October 31, 2008.
There is still plenty of time to knit up a scarf and send it in. And no, it doesn't have to be red!