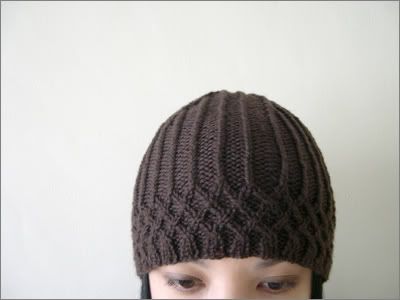 The
Claudia Hat
is the first hat that I've knit since the end of December. It's a beautiful but fairly simple pattern and only took a day and a half, knitting at a leisurely pace. The design is suitable for men and women.
I went up a size on the suggested needles, since I like my hats to fit a little looser. There was a bit of laddering when I switched from circulars to dpns, but that is completely my fault. I'm still hit-and-miss with dpns: sometimes I ladder, sometimes I don't. Practice, practice, practice.
The pattern is a definite keeper and I will knit it again when the opportunity arises.
More pictures at Flickr